Schools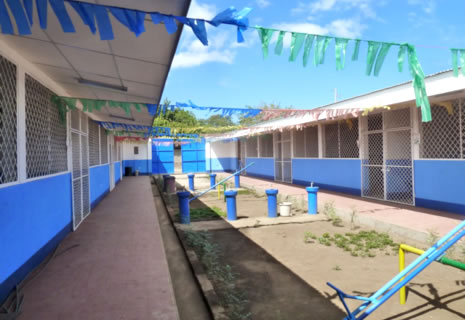 Brett B. Crawford School #1

Managua, Nicaragua
View Donor Impact Report
On Tuesday, December 4, 2012, Brett's School was inaugurated in the La Primavera Community in Managua, Nicaragua. Hundreds of people attended the inauguration celebration! The school was built to accommodate 125 students and enrollment now exceeds 625 students requiring classes to be taught in shifts. The grand opening celebration for the school can be seen at the following link.
Thanks to your incredible support, 635 students and teachers now enjoy their new 8 classroom, 6 washroom, and 1 office school!
8 Classrooms
6 Washrooms
1 Director's office
1 Mini-Library (including 3 tables, 30 chairs, 500 books, 2 cabinets, and teacher training)
Gate and perimeter wall to enclose school
8 water fountains
2 seesaws
140 new student desks
9 teacher desks & 12 chairs
Photo Gallery: