Schools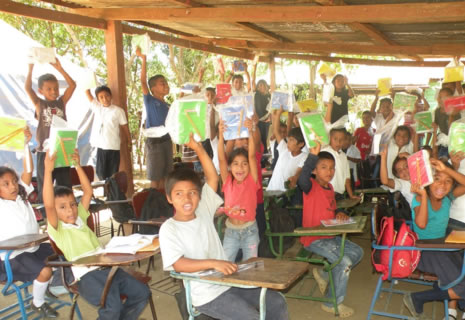 Project Breakdown:
4 Classrooms
3 Washrooms
1 Playing Field
Classroom Tools (desks, chairs, whiteboard)
Total Project Cost – $83,000
School Statistics:
108 Kids
4 Teachers
Grades: K-6
Community Statistics:
95 Families
3.75 Kids Per Family
Avg Salary: $140/month
Brett B. Crawford School #3

Masaya, Nicaragua
View Donor Impact Report
Jardines de Apoyo is an extremely poor community located 25 minutes from Managua, the capital city of Nicaragua. Most of the residents were relocated to the village after a landslide had destroyed their homes.
Parents work long hours for low wages at clothing factories, and often rely on subsistence farming to put food on the table. 80% of children live with single parents.
The current school has been there for 10 years and resembles a village of tents and shed-like structures. 108 students attend the school. Land for the new school has been donated to the Nicaraguan Ministry of Education. The land is big enough to accomodate classrooms and a sports area for children to play.
A new school will attract other children in the community that have previously stayed home because of the poor conditions. The new school will give the children a safe place to recieve classes and play.
We can make a difference! The entire Jardines de Apoyo community knows that the current school is not suitable and they eagerly await a new school for students to learn and play.
Photo Gallery: